Launching of Oriental Melaka Straits Medical Centre, Melaka, Malaysia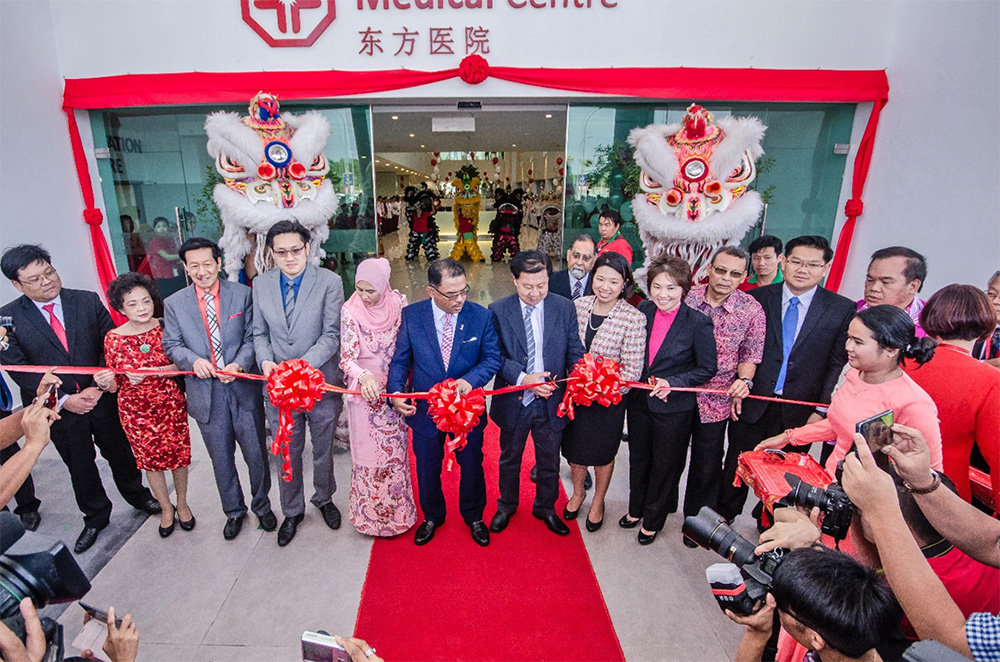 Pusat Perubatan Klebang, Melaka, January 31, 2015–Oriental Melaka Straits Medical Centre (OMSMC) has recently hosted their Official Launching of the Medical Centre with the presence of the Honorable Datuk Seri Ir. Hj. Idris bin Hj. Haron, the Chief Minister of Melaka as well as Datuk Loh Kian Chong, Chairman of Oriental Holdings Berhad, Dato' Dr Tan Chong Siang, Chief Executive Officer of OMSMC and Dr Tan Hui Ling, Deputy Chief Executive Officer of OMSMC.
"Our Vision is to be the leader for value-based, high-quality healthcare in the region. We commit to wholeheartedly meet the needs and add value to every patient, by providing quality healthcare and helping each to better health," said Dr Tan Hui Ling, speaking at the formal launch of the medical centre.
The facility also reflects the growing importance of Melaka as a healthcare destination in Malaysia, as well as for international patients turning to Malaysia for quality medical services.
Located at the beach area of Klebang, the 8-storey with 300-bedded medical centre was completed in year 2014 and started serving patients on 15th of January this year.  The facility is fairly accessible to most people in the city as the location is an estimated 10 minutes' drive away from the town centre of Melaka. With the usage of electronic medical record management in the facility, patient waiting time shall be greatly minimize as the system assures convenient patient records management and thus, enhancing the overall patient experience while seeking medical treatment in OMSMC. Also located within the vicinity of the medical centre is the Oriental Nilam College of Nursing and Health where the college provides Nursing courses to keen students.